How to pick a betting partner is simple, do it the way that you shop! In other words, make sure that you "shop around". Diversity is the spice of life, and the same is true of betting platforms.
Everyone has a favourite or "default" betting partner or bookie that you always check first. This is great if you know what you are looking for. That little slice of familiarity isn't a bad thing, but shopping around is important too. Don't always opt for the most convenient, or the best known, or the best advertised, do some research and look for a few key makers.
While we point you in the direction of a number of competent and legally licensed bookies, we leave the decision of which one up to up. In the interest of being "unbiased", we have put together a little "heads-up" of what to look for. Remember that customer is king, and that betting platforms are there for you, not the other way round. Basically, what that means is be prepared to walk away. If the betting platform that you pick isn't what you are looking for, then pick another. Loyalty to one bookie is admirable, but not always the best thing to do.
How to pick a betting partner
When looking for the betting platform for you, one that has the best odds and a massive Freebie does not always mean that this is the "best betting" site. There is more to picking a bookie than freebies and crazy odds. Things to look for is a site that offers good odds, a freebie or two and one that is licensed. Being licensed is the most important. They also need to be reputable, diverse and responsive to you as a punter. Get those, and you are on to a winner, and here's why;
Why Licensed?
Betting sites are regulated by the Gambling Commission of the country they are registered in. These countries are usually the UK, Gibraltar, Malta, Curaçao, Antigua, Germany, France and other Gambling Commissions. The GC check a sites liability, fair play practice, and codes of conduct. Every gambling site with a license is government regulated. Make sure they display a license number and a direct link to the Public Licence Register.
Why Reputable?
In the gambling business, reputation is everything. A bookie that doesn't care is one to avoid. Pick a betting site that has the backing of the gambling community, that is GDPR (Advertising Standards) regulated and has a solid track record with online safety and security.
Another good indication of a reputable betting site is one that steps up to their customer service responsibilities. Issues and disputes are inevitable, so finding a betting-site with a good Customer Service team is important.
Why Diverse?
Having a site that offers a diverse range of bets, markets, and sports makes life easier for you. Likewise with payment options. Make sure that the bookie you opt for has more than just one market, more than one betting option and plenty of payment methods.
Good sites have communities and focus groups that discuss games, options and the site in general. Find one of these, and you are likely to get a good heads-up about the site from experiences that other punters have had.
Why Responsive?
Make sure that the new bookie you opted for has a speedy response when it comes to page display, reaction time (especially live streaming) and multiple customer service options, i.e. Live Chat, Email, and Freephone.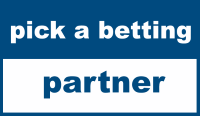 TOP TIPS
Take Advantage – Bag a Freebie
Free bets are great for topping up your account or having a punt on a rank outsider with little or no loss to you. There is no reason why you shouldn't take a free bet or a loyalty bonus. BUT, these freebies come with conditions that will impact your payout if that bet wins.
Most betting platforms offer a "free-bet" now and then, but the term "free" is relative and comes with conditions. Those conditions usually apply to the "pay-out" or wagering requirements of any win. These are always explained in the "free bet" or "wagering requirements" part of the terms and conditions.
We can not stress enough that this part of the T&C's is the part that you need to read and understand. Most disputes between betting sites and punters are down to wagering requirements and payouts. Feel free to "gloss" over most parts of the terms, but the wagering requirements, deposits, and payout terms are the important parts of the T&C's. Please read before depositing!
Track your bets – The betting diary
Bookies make money from your losses, plain and simple. Although they are more than happy to payout when you win, they are not too displeased when you don't. Most bookies are clever enough to know the value of a good punter, so they might offer you a free bet or partial money-back bet on your loss. It's a great way to lessen the loss, but it's still a loss.
The best advice that we could give is to keep track of what you deposit. All of the bookies that we represent on this website will up to date you on your deposits. That said, it's never a bad thing to keep your own records.
Once you pick a betting partner that you want to deposit and bet with, start a betting diary. A betting diary can be as simple as an excel sheet, or a flow chart. A more professional version would be our advice, as it offers great control of your performance.
A betting diary helps you track every bet that you make. This helps track your performance, bet pattern, money, and profit and loss.
Sign up for the WinBetz Newsletter and get your copy of the "How-to Betting Guide" sent straight to your inbox. Eight useful newsletter editions packed full of betting tips and insight delivered in easily readable mails every two days.
Always Gamble Responsibly – If you need help, Begambleaware – GamCare